What to know about selling your home in the fall and winter
6 things you can do to get your home ready to sell this fall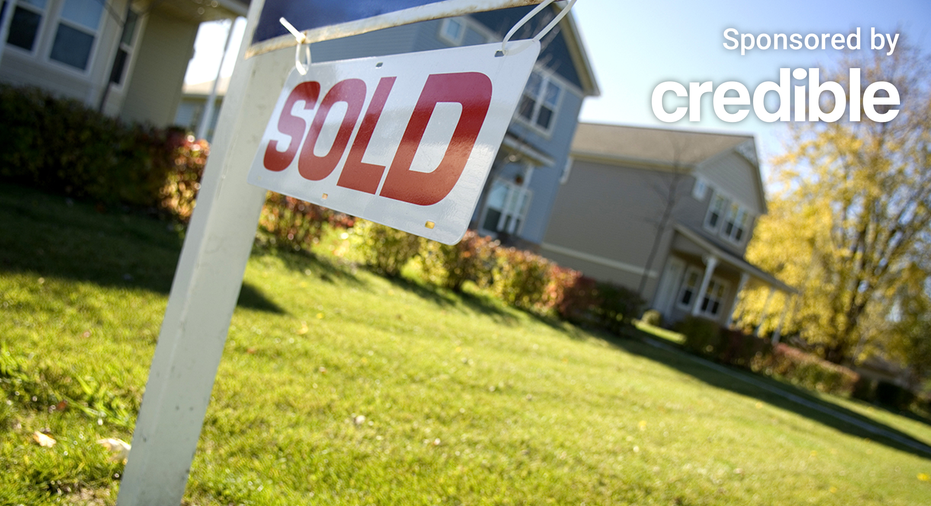 Fall and winter have traditionally been slower seasons for selling homes. Still, a shift in market dynamics means sellers are now attracting buyers year-round, according to a recent report by Opendoor.
Housing data from 2017 (pre-pandemic) to 2022 (post-pandemic) showed that demand from buyers has increased since 2020 during these traditionally lower seasons for selling homes, according to the report. In the three years before COVID-19, demand for homes decreased by up to 34% during the fall and winter. This trend has reversed since the pandemic. In 2020, interest in homes for sale jumped 12% from summer to fall, likely due to pent-up pandemic demand. The same trend is observable in 2021 and 2022, according to Opendoor.
Selling to these so-called "anytime buyers" requires some technique. For example, around 14% of homes listed in the fall and winter are eventually taken off the market because they find no buyers. However, for homes listed 10% above market price, this number increased to about 24%. That means a mispriced home is more than 70% likely to be delisted. 
"I recommend clients dial into three aspects of the selling triangle: pricing correctly, the house's in-person presentation and online presentation," Ramon Casaus, the founder of ROC Real Estate Partners and an Opendoor agent partner said. "With that triangle, if each one of those is done right, every home will sell."  
If you're ready to shop around for a mortgage loan, you can use the Credible marketplace to help you quickly compare interest rates from multiple mortgage lenders and get prequalified in minutes.
SOCIAL SECURITY CUTS: RETIREES COULD FACE MORE THAN $17,000 IN ANNUAL BENEFITS LOSSES
The reality of an 8% mortgage stalls market
Mortgage rates have climbed north of 7%, and buyers face a real possibility that they may continue rising as long as economic indicators remain resilient, according to Freddie Mac. That and rising home prices have dampened demand for housing. 
The good news is that the housing supply improved from the month before in August, according to a Zillow report. At the same time, the weekly share of listings with a price cut has increased to 9.2% for the week ending Sept. 16, the highest percentage since November 2022.
"This fall's high rate of price cuts either means buyers have pulled back, sellers have overreached with too-high list prices, or some combination of both," Zillow said. 
However, the uptick in homes for sale is far from the supply needed to alleviate the affordability crisis that is currently hindering the U.S. housing market. Sellers continue to be discouraged by high mortgage rates, which have eroded affordability for most buyers. The higher rate environment means existing homeowners are less likely to put their homes on the market, even as home prices rise. They want to avoid borrowing at today's much higher rates, sometimes double their existing cost of funds. 
Homebuyers can still find the best mortgage rate by shopping around and comparing their options. Visit Credible to compare rates from different lenders without affecting your credit score. 
HOME PRICE GAINS HIT NEW HIGH IN JULY: CASE-SHILLER
Here's how to get the best price for your home this fall
As rates climb north of 7%, sellers can still attract buyers and optimize their sale price by tweaking their selling approach, according to Opendoor. Beyond pricing the property at the right level, sellers should also do the following 6 things
Use photos of your home from the spring to showcase its lush landscaping
Keep mowing the lawn and clean up fallen leaves and debris. Curb appeal still matters.
Ensure your indoor heating and plumbing are current before the cold weather hits.
Maintain or add to interior and exterior lighting to showcase the home's appeal for buyers driving by.
Market your home to appeal to potential buyers in other cities who are relocating for work.
Avoid seasonal decor. Instead, opt for home accessories that work year-round, like houseplants, wall art, and books.
Shopping for the best deal in a high mortgage rate environment can bring savings. If you're trying to find the best mortgage rate, using the Credible marketplace to compare options from different lenders can help you find the best deal without affecting your credit score.
BIDEN'S STUDENT DEBT FORGIVENESS MAY BE TAXED IN THESE FIVE STATES
Have a finance-related question, but don't know who to ask? Email The Credible Money Expert at moneyexpert@credible.com and your question might be answered by Credible in our Money Expert column.