Alabama hunting ranch spanning 1,200 acres hits market for a record-high $12.5M
Listing agent Clint Flowers reveals details of this luxury, 'prime hunting paradise'
A generous share of sprawling Alabama landscape has hit the market for a pretty penny.
This Deer Park, Alabama, property spans 1,225 acres of peak hunting grounds — and its asking price is set at $12.5 million.
The online listing describes the property as a "prime hunting paradise" that comes with a custom-built luxury lodge.
SEE INSIDE THE RHODE ISLAND HOTEL THAT GIVES GUESTS A COMPLIMENTARY MERCEDES
The multi-million-dollar property is set at the highest listing price in the history of the Washington County, Alabama, area.
But National Land Realty listing agent Clint Flowers hinted in an interview with Fox News Digital that it could sell for even more.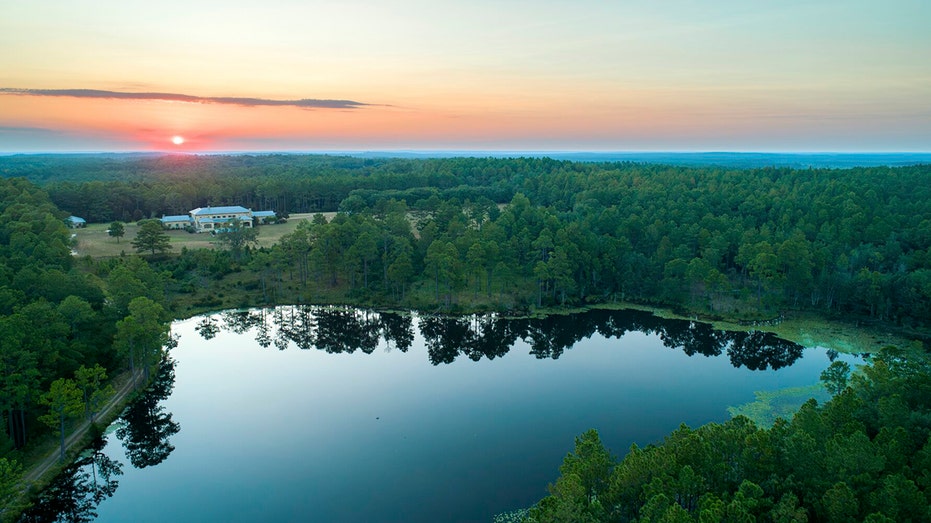 "It's hard to say in our business, but there's nothing else like it out there," he said. 
"I don't think there's any reason why it should be anything but top dollar."
While the acreage is impressive on its own, Flowers mentioned the "amazing amount of detail" inside the 20,000-square-foot lodge.
JEFF BEZOS BUYS $68 MILLION MANSION IN MIAMI'S EXCLUSIVE 'BILLIONAIRE BUNKER'
The five-bed, seven-bath house touts custom features, including limestone mined from a private quarry in San Antonio, Texas.
What's described as a "masterpiece of luxury" contains multiple under-roof amenities including walk-in closets, a trophy room, a craft room, a gym, a movie theater, a storm shelter, a walk-in gun safe and a three-car garage.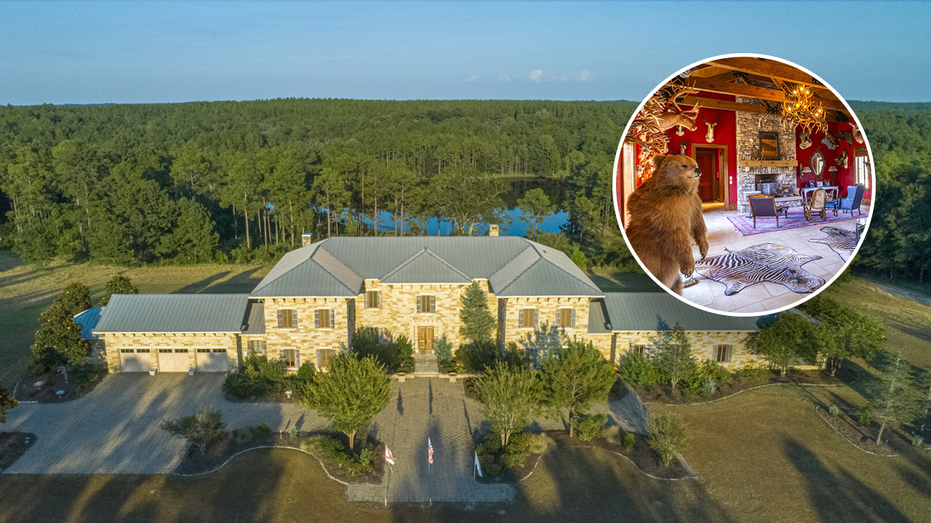 The house also features a great room with a commercial-grade kitchen, massive fireplace and hand-constructed hearth, according to the listing.
"No detail or expense was withheld on this place," Flowers said.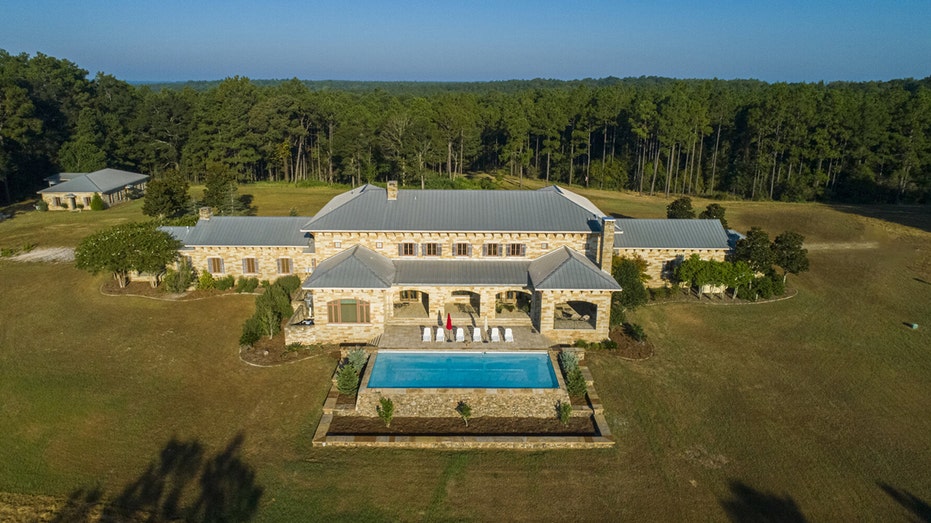 The lodge's outdoor space includes a pool, a fishing lake and a matching building with roll-up door equipment bays and a game processing facility.
The grounds have more than 30 miles of maintained road and a trail system that "winds through the landscape, granting you easy access across this sprawling retreat," the listing detailed.
There are two 12-acre fishing lakes, which are stocked and managed with trophy bass, and a 2.5-acre duck pond that is home to wood ducks, teal and other species.
There is an abundance of game displayed in the home as well, including trophy whitetail bucks, fallow deer, turkey, dove, quail, ducks and other small game, according to the listing.
HOME ON LONG ISLAND SOUND SELLS FOR RECORD $139M
More than 800 acres are enclosed within a 10-foot-tall game fence, which houses an estimated 115 bucks.
The property has more than 15 food plots, including an agricultural field spanning about 12 acres — which doubles as a dove field.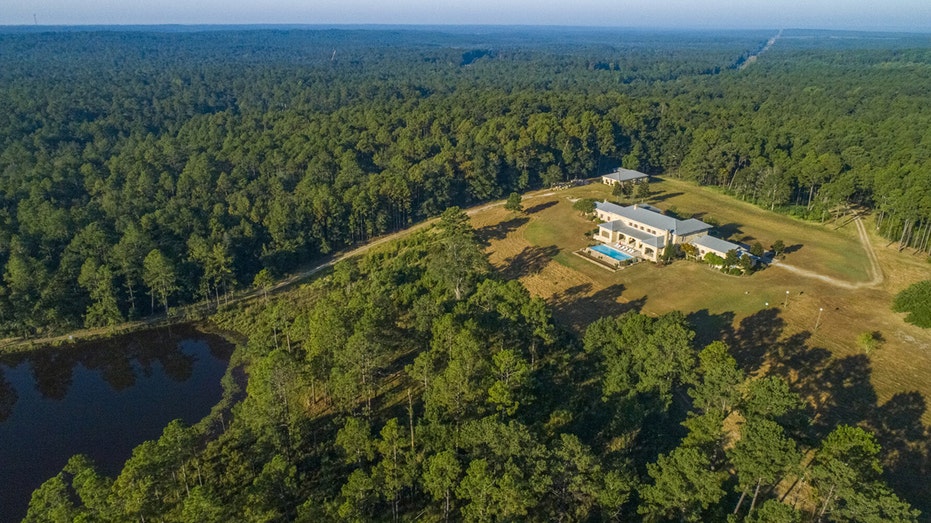 There are also 13 fiberglass shooting houses, wood-constructed shooting houses and ladder stands strategically placed throughout the grounds.
The property is conveniently located within an hour of the coast — with access to several southern waterways in states like Florida, Louisiana and Mississippi.
Flowers emphasized that the property couldn't be replicated at its current asking price, since it is "absolutely unique."
'SILENCE OF THE LAMBS' HOUSE IN PENNSYLVANIA SOLD AFTER 4 MONTHS: 'DYING TO SHARE THIS NEWS'
"Everybody knows how much the cost of everything has gone up in the last few years," he said. "So, the idea of trying to rebuild this type of property today — it's just going to cost a fortune."
He added, "And the biggest thing over and above the cost is the amount of time it would take to redo it because you can imagine the bottleneck and pipelines that would just be absolutely backed up trying to get this kind of material in today."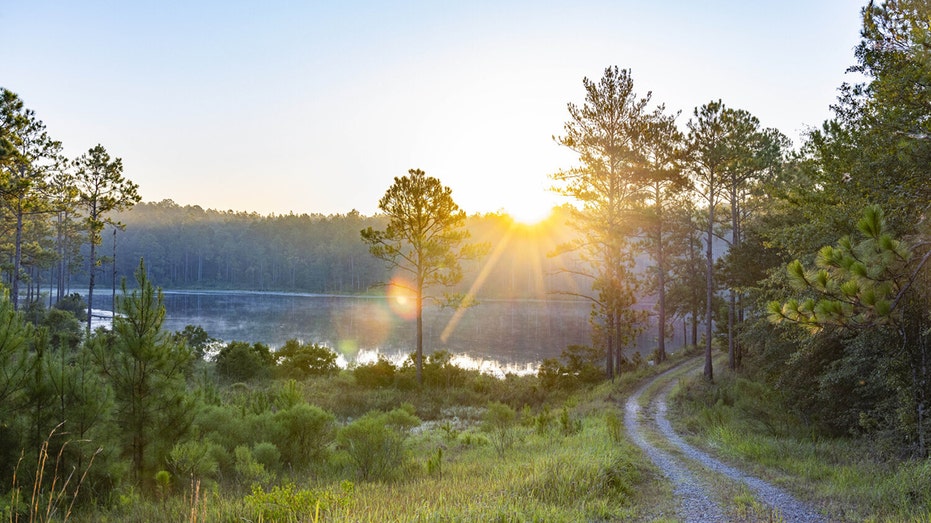 Flowers said the property's seller first assembled the house "piece by piece" 20 years ago, which has turned into an all-American destination.
The original owner, a local doctor, wanted to create a space for recreation and family set separately from his professional affairs.
GET FOX BUSINESS ON THE GO BY CLICKING HERE
"[He] has a big family, very driven kids, driven wife. Everybody's just top achievers," the agent said. 
"All graduated from the Air Force … and he was [a] quarterback at the University of Alabama and a national champion. So, it's just a different level of family here."
CLICK HERE TO SIGN UP FOR OUR LIFESTYLE NEWSLETTER
Flowers added, "Now that everybody's graduated, married, kids spread out, and they've kind of changed their focus life-wise, it's time to pass this gem down to somebody else."
Flowers assumed the ideal buyer would share a similar lifestyle and desire for this "level of recreation."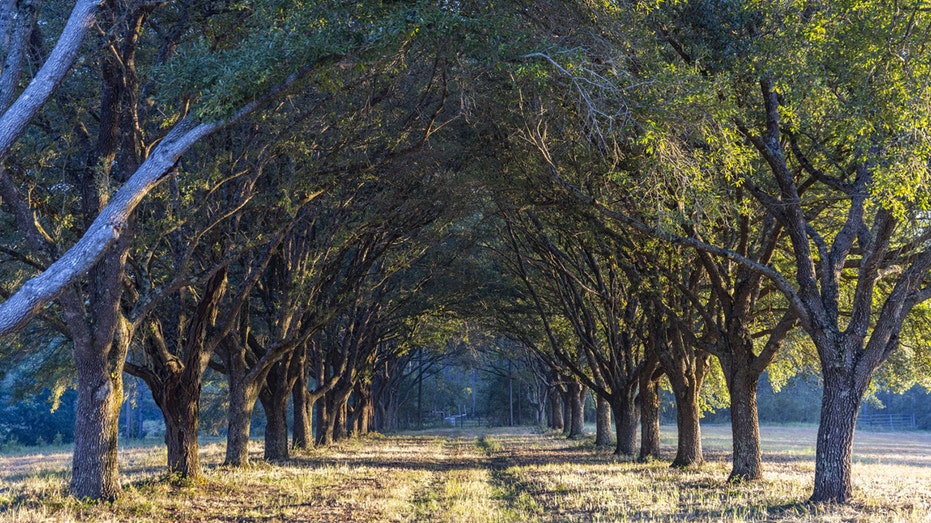 The agent also added that the property has "enough conservation value" with a "very strong chance that it could pay for itself through tax shelter, either in its entirety or at least in a strong majority."
The property has been involved in a breeding system for the last decade to enhance the genetics of its deer population, with five breeder pens on site of varying sizes.
The listing indicates that $400,000 worth of deer were released onto the property just last year. 
"The wildlife habitat is extremely well managed, with a rotating control burn schedule and a year-round feeding program, supported by a 7-ton and a 20-ton silo," the listing states.
For more Lifestyle articles, visit www.foxbusiness.com/lifestyle.