Thanksgiving dinner for $10? How to survive the holiday on a barebones budget
A TikTok star is helping cash-strapped Americans feed themselves over the holidays
A TikTok star is helping cash-strapped Americans feed themselves on slim budgets ahead of the holiday season with a lavish $10 Thanksgiving feast for two. 
Rebecca Chobat, a TikTok star known through her account "Dollar Tree Dinners," has gone viral posting videos about how to shop for groceries on a tight budget at a dollar store or other low-cost options. Ahead of the holiday season, the TikToker started posting her best tips and tricks for minimal spending on Thanksgiving meals, which included a video that boasted around a $10 bill on a dinner for two.
"The way you make it subtly clear there is no shame in dollar store food is amazing," one TikTok user commented on her video. "Everyone deserves a good, full meal, no matter what."
The video, posted on Nov. 7, showed the TikToker rolling a cart through a Food Lion grocery store picking out low-cost goods for a Thanksgiving dinner. The microwave-only meal included smoked turkey legs for $3.71, frozen brussels sprouts with butter sauce for $1, instant mashed potatoes for $1.25, turkey stuffing mix for $1.19, canned turkey gravy for $1 and two single-serve pies for $1 each. 
"This looks delicious, filling and is easily put together," one TikTok user commented. "This is suitable for so many people."
Another wrote, "not only is this amazing, but you also put this out in time so people have the ability to follow your instructions without rushing the last few days."
MARTHA STEWART OFFERS THANKSGIVING-INSPIRED STAY AT HER COUNTRY HOME FOR LESS THAN $12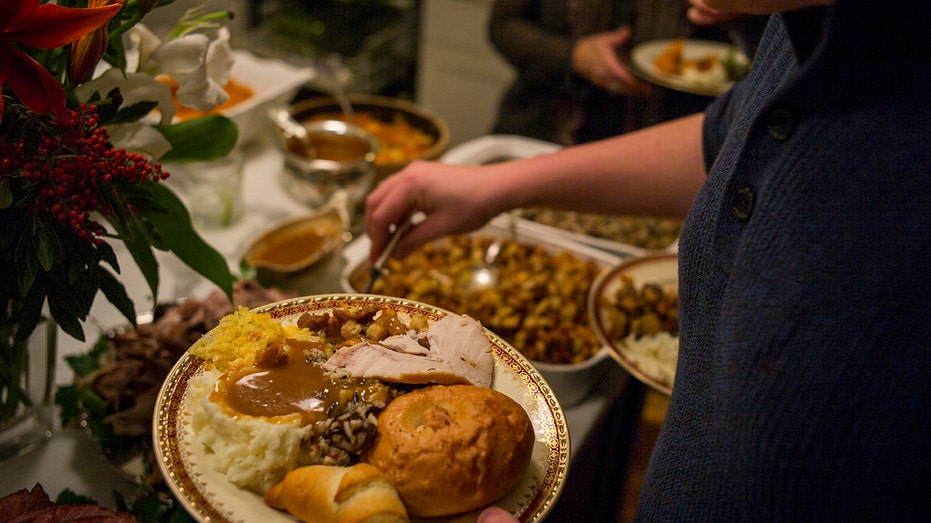 The two-person meal costs $10.25 and can be put together in just under 25 minutes, Chobat explained in the video. She also detailed her process of making the budget-friendly holiday meal. 
The video has since garnered 1.4 million views and over a thousand comments. Some TikTok users commented praising the discount shopper for helping families struggling with money problems or people celebrating the holidays alone. 
"I live in a motel with my kids, so I'm trying to figure something like this out for us," one TikToker commented.
Another wrote, "this is also helpful for people who are single, don't have cooking skills, don't have fridge for large amounts of leftovers ... thank you for sharing!" 
THANKSGIVING DINNER IN 2023 CHEAPER THAN LAST YEAR, BUT PRICES REMAIN AT HISTORIC HIGHS
The social media star has 1.2 million TikTok followers and nearly 90,000 YouTube subscribers since she started posting budget-conscious cooking videos in July 2021 amid soaring inflation. In one video for her "Budget Grocery Week" series, for example, the TikToker details what she buys at Dollar General with a $35 budget for a week of meals.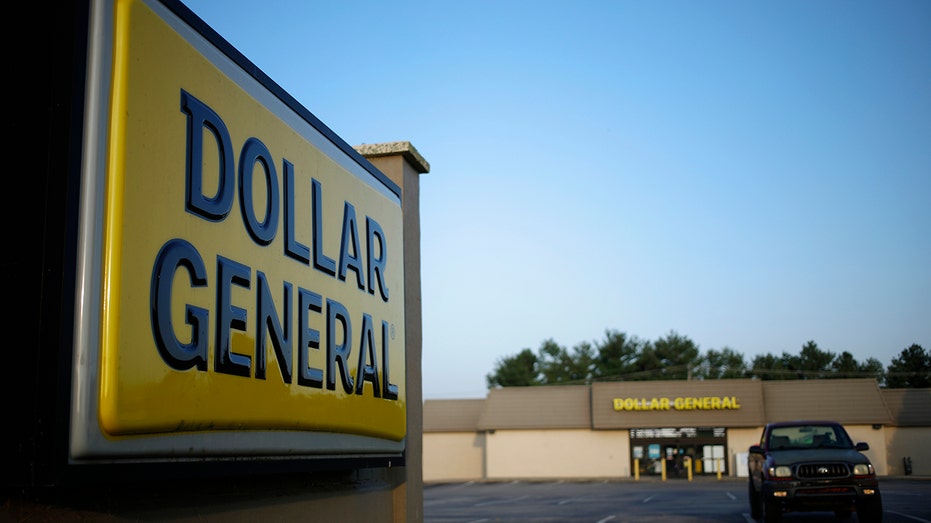 "It wasn't really about me or my household. I was thinking about the types of people who have to use Dollar Tree as a resource for their groceries – people with limited transportation, college students, and people who live in food deserts in the US," Chobat told Business Insider in March while discussing why she started the Dollar Tree Dinners platform.
GET FOX BUSINESS ON THE GO BY CLICKING HERE
The TikTok star said her videos have helped some cash-strapped followers save big bucks. One follower was able to cut down on grocery costs to afford school supplies for her kids last year because of the TikToker's advice, Chobat told Business Insider. 
"I get those messages fairly frequently but that one really struck home for me," Chobat said.